24 / 7 Prayer Room Dedication
Vance Murphy prays a prayer of dedication over Nancy Evans and the beautiful oil painting that the Holy Spirit commissioned her to paint for The Father's House. The proceeds from the reprints will help clothe and feed children in our centers.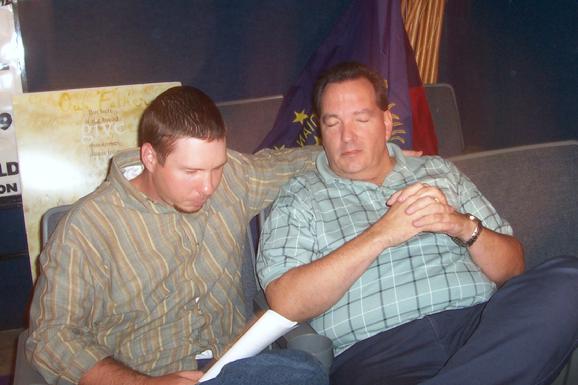 Jason Dunn and Joe Caldari join their hearts in prayer. Joe will lead the 24 / 7 prayer center.
Then Jesus came to them and said, "All authority in heaven and on earth has been given to me. Therefore go and make disciples of all nations, baptizing them in the name of the Father and of the Son and of the Holy Spirit, and teaching them to obey everything I have commanded you. And surely I am with you always, to the very end of the age."



Matthew 28:18-20